Connect with fans, earn rewards!
Our goal as a music festival is to provide a country music experience for fans, sponsors, and artists that is worth raving about. We're not just here to sell tickets. We are here to give country music fans memorable experiences they'll remember for a lifetime. As a Brand Ambassador, you are a key connection to the fans and are really important in helping us tell the story of Country Jam!
Hey students!
Looking to raise money for your student org? Contact us about selling tickets on behalf of a group.
What You Can Earn
As a Brand Ambassador, you'll earn points that you can redeem for rewards! Rewards include: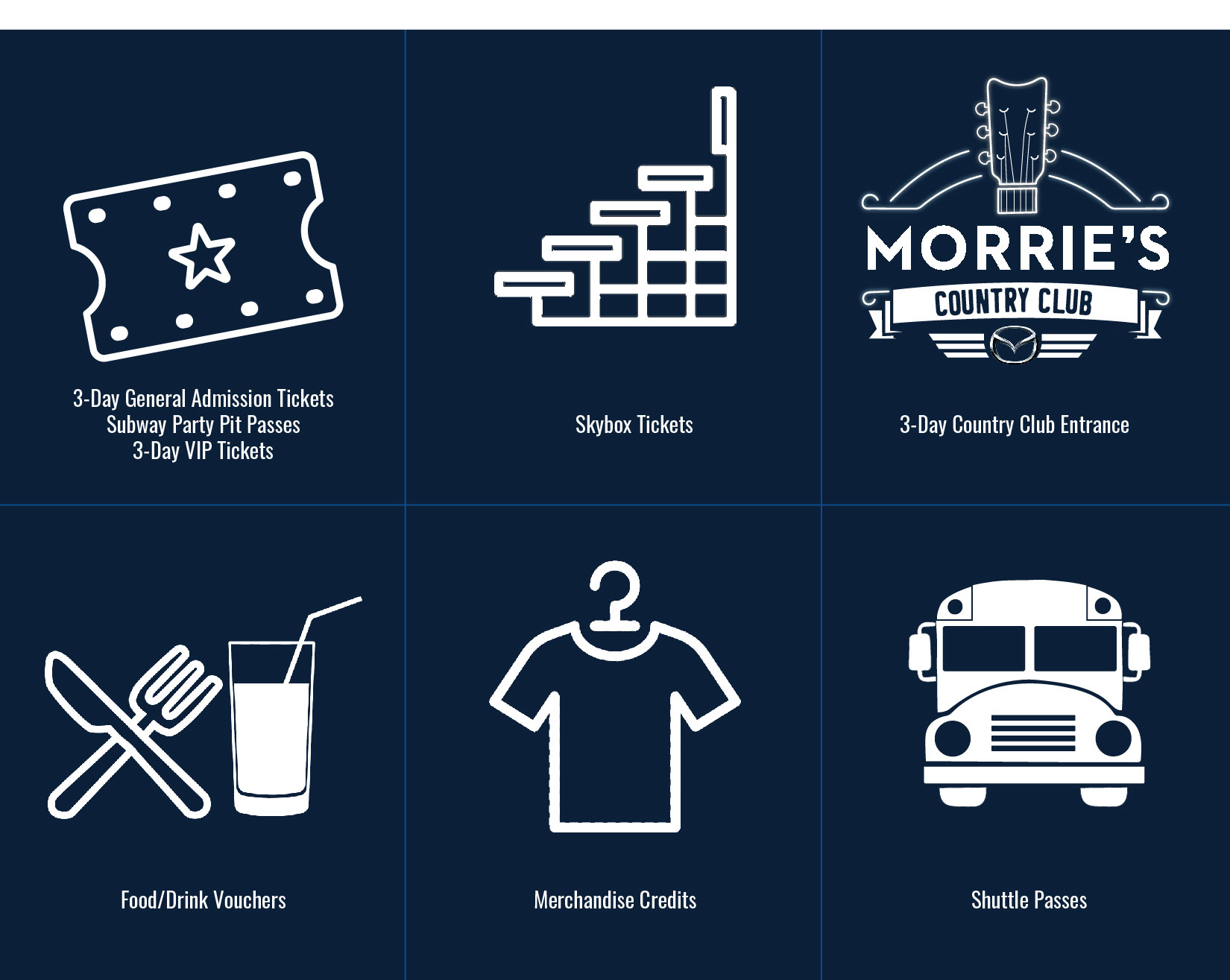 How to Get Started as a Brand Ambassador
Complete the Application/Agreement:
This short form helps us ensure a quality Brand Ambassador program, and sets expectations for sharing and posting about Country Jam.
Complete the Brand Ambassador Application